⭐️⭐️⭐️⭐️⭐️
"This is sooo amazing! It really ignites your creativity and imagination and it's the best gift for a loved one!" Gracia , 54, housewife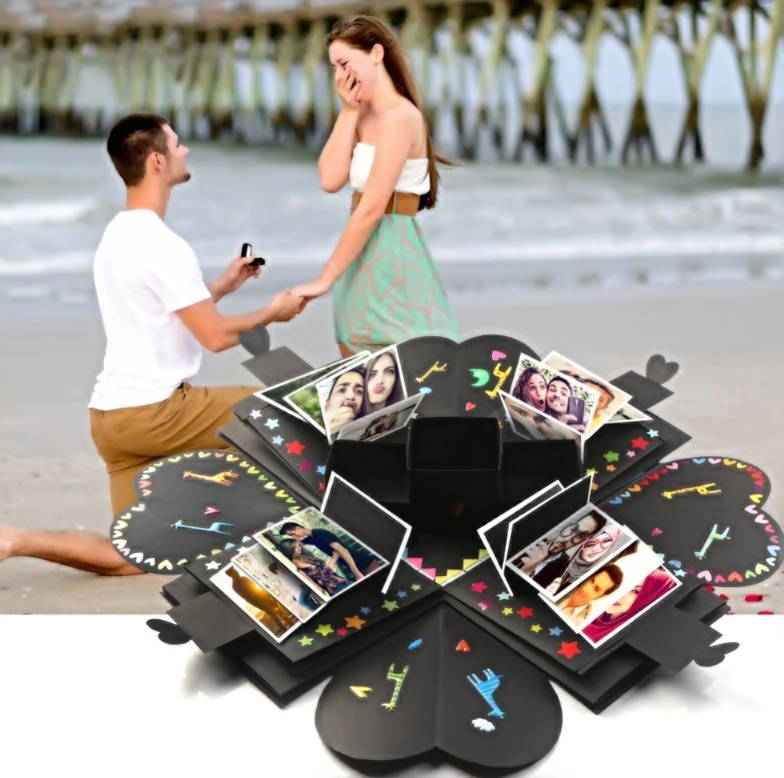 Hexagon DIY Love Photo Album
Keep all your
heart warming nostalgic memories
of your lover, family and friends in one place and assembled in a unique way with this Hexagonal Love Photo Album!
Imagine how it will feel to look back to your old days and
relieve all the lovely memories with that special someone
whenever you see this photo album.
Fill this up with your memories and it will slowly transform into your most precious album! Simply print the photos you want and paste it according to how you want.
🔥 We went viral on social media recently
and have very limited stock now🔥

International Love Commemoration Day
We are giving away 50 sets of these
Customizable Love Photo Album at 75% OFF + FREE Shipping!

LIMITED OFFER
BUY TODAY AND
GET FREE ACCESSORIES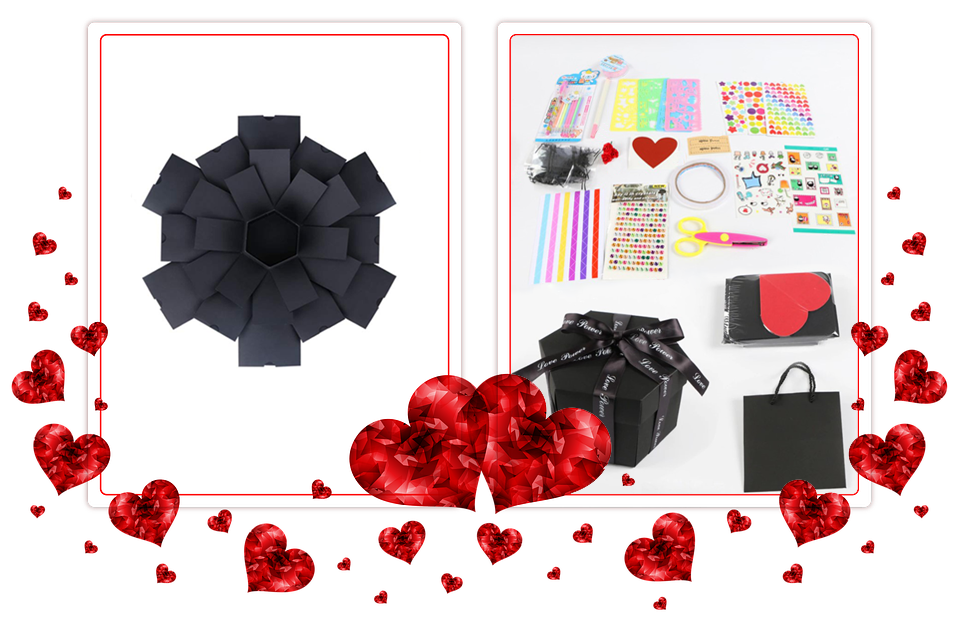 Today Only. First Come First Serve Basis. Don't Miss Out.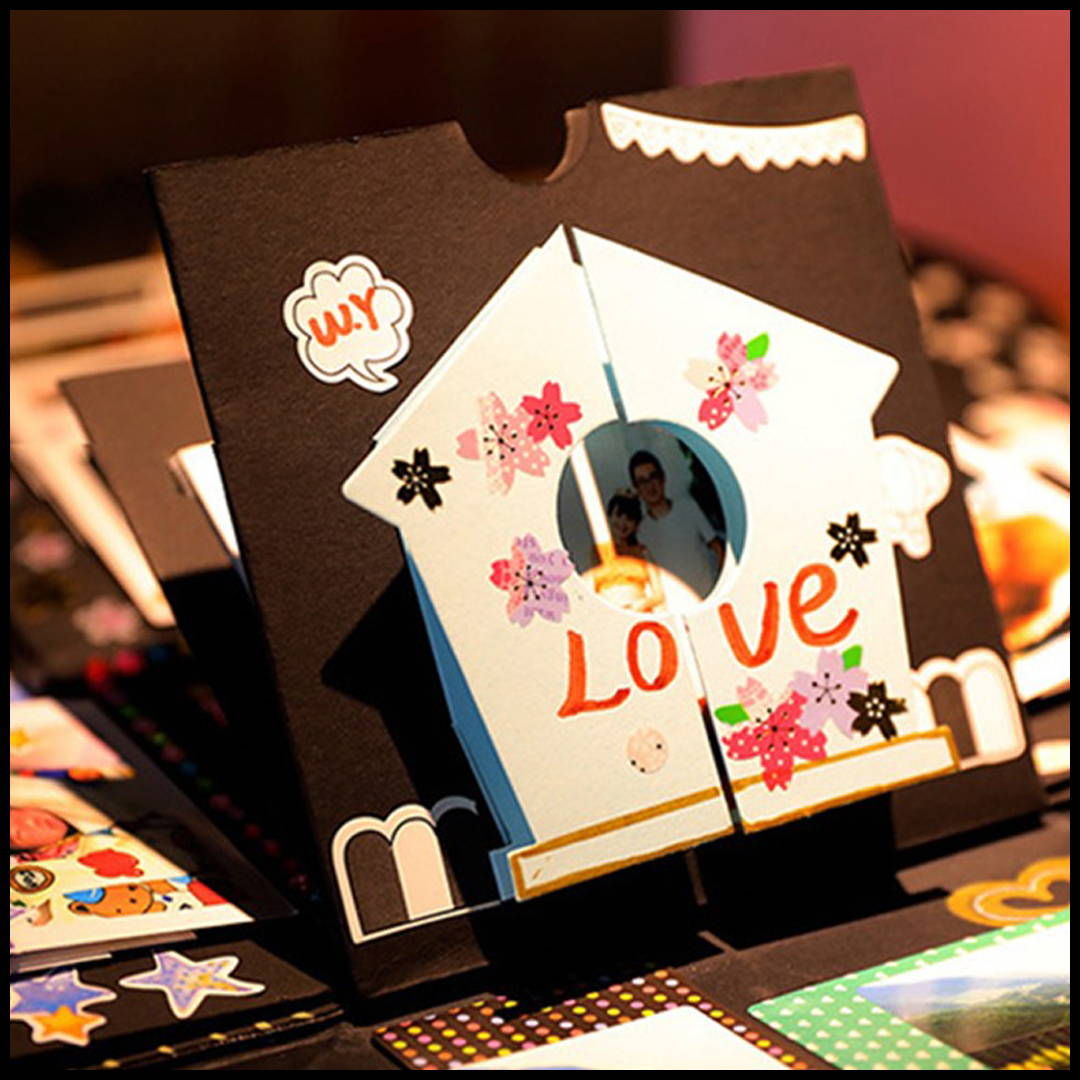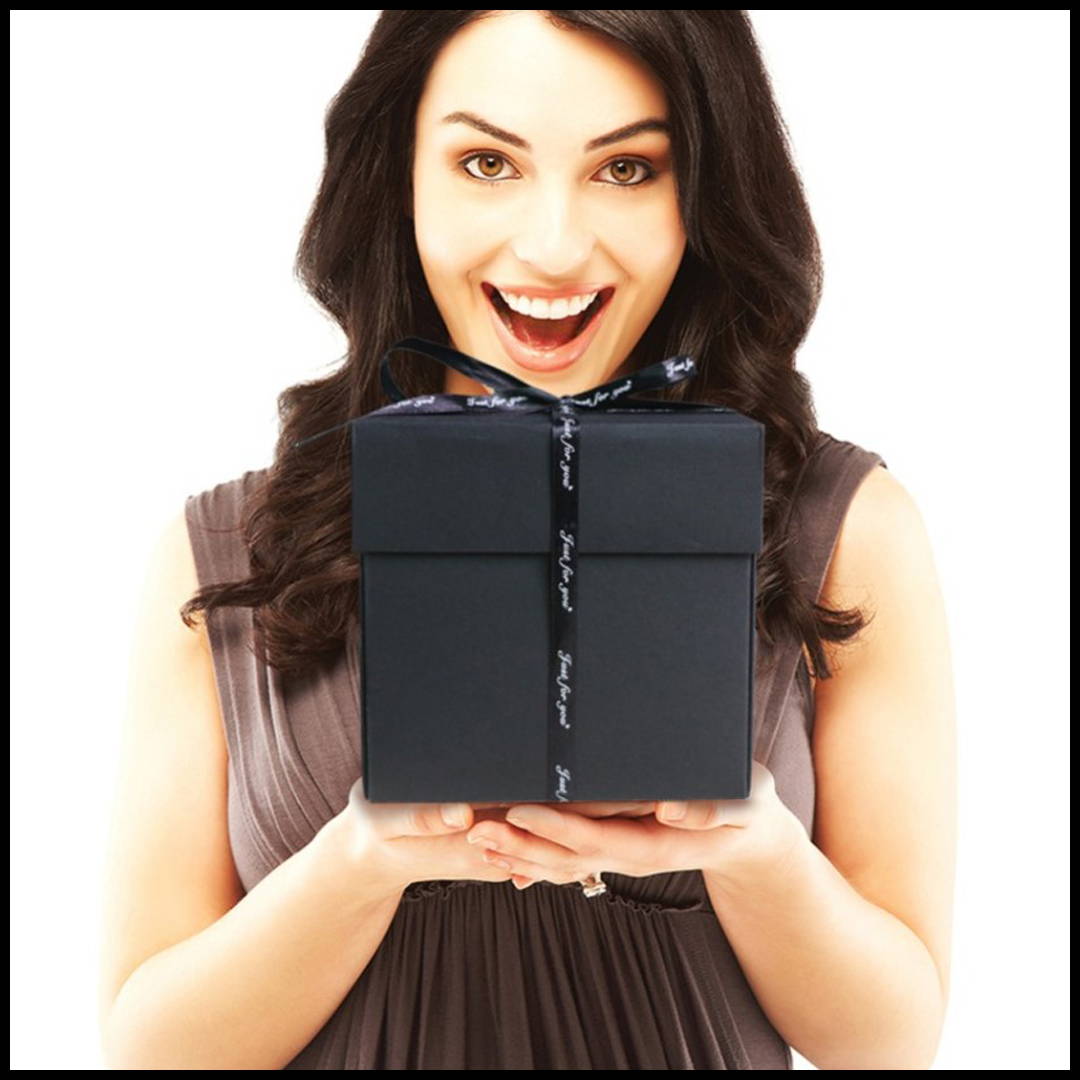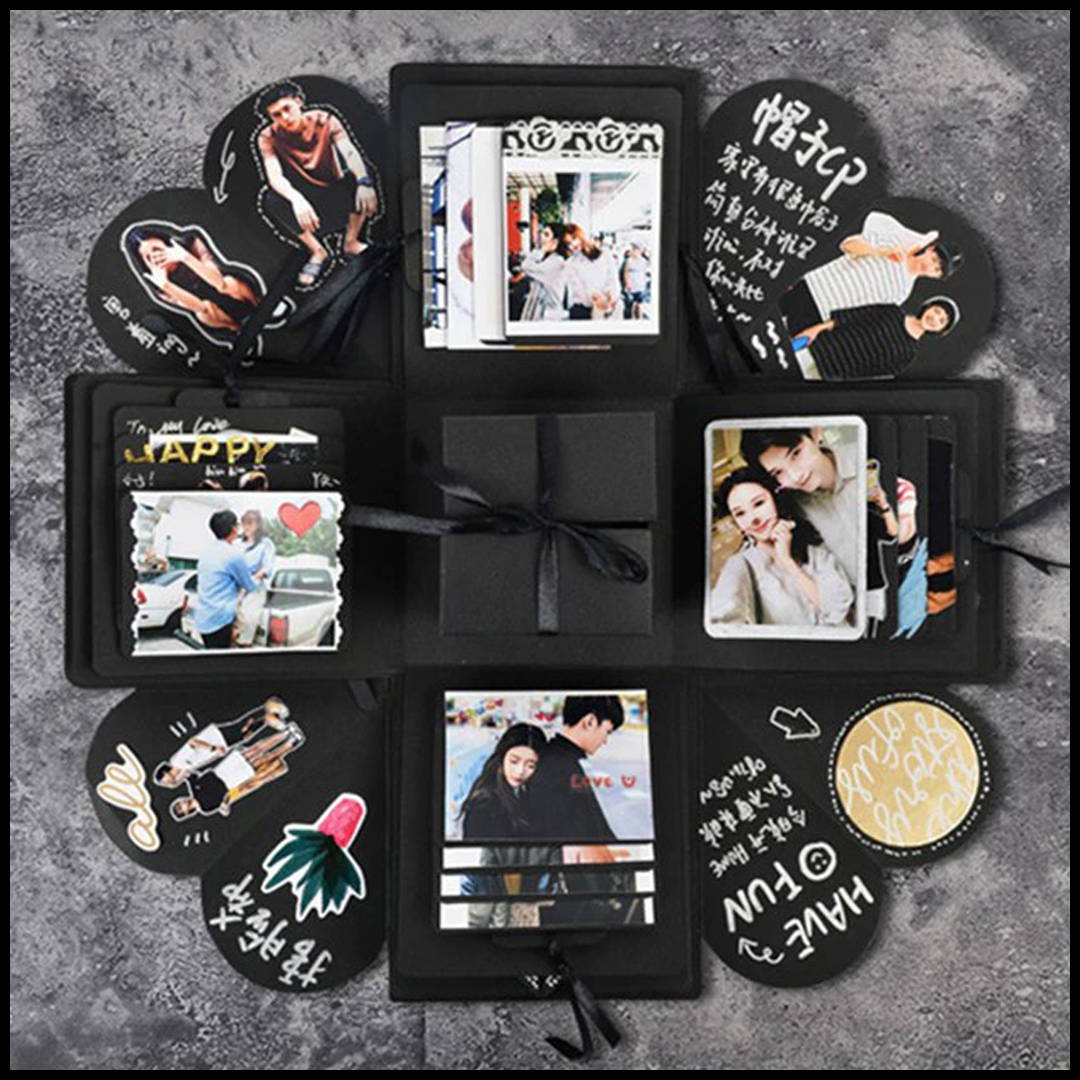 Our Customisable love photo album is about to be completed, you only need to print the photos you wanted, paste photos, fill the middle gift box, and according by your idea to DIY it.
When closed, the box looks like a gift box and when open, all the sides fall back to reveal all the lovely photos and memories you place inside.
A small gift box will reveal once it is unfolded which you can put a ring, watch, necklace and perfume etc as a surprise. The perfect gift for engagement, wedding, anniversary, birthday or simply to express love.

Due to constant email asking for an extension, we are extending the offer for another day and giving everyone one last chance.
Grab it before its gone forever!
Once gone, come back again in October 2019.
This is truly a very special way to say "I love you". Anyone who receives this will be incredibly touched by your loving gesture.

It will ignite your creativity in unimaginable ways while you're customising it and make you feel like a child again as you use your imagination to decide how you want the box to be designed.
It is a special gift for your lover, family, friends or just for yourself simply because you want to keep your memories in a unique way. Perfect for birthday, anniversary, wedding, mother's day, baby and even marriage proposal.
With more than 20 parts built in, DIY a elaborate photo album according to your own ideas for your friends, lover and parents and fill the explosion box with your patience and love!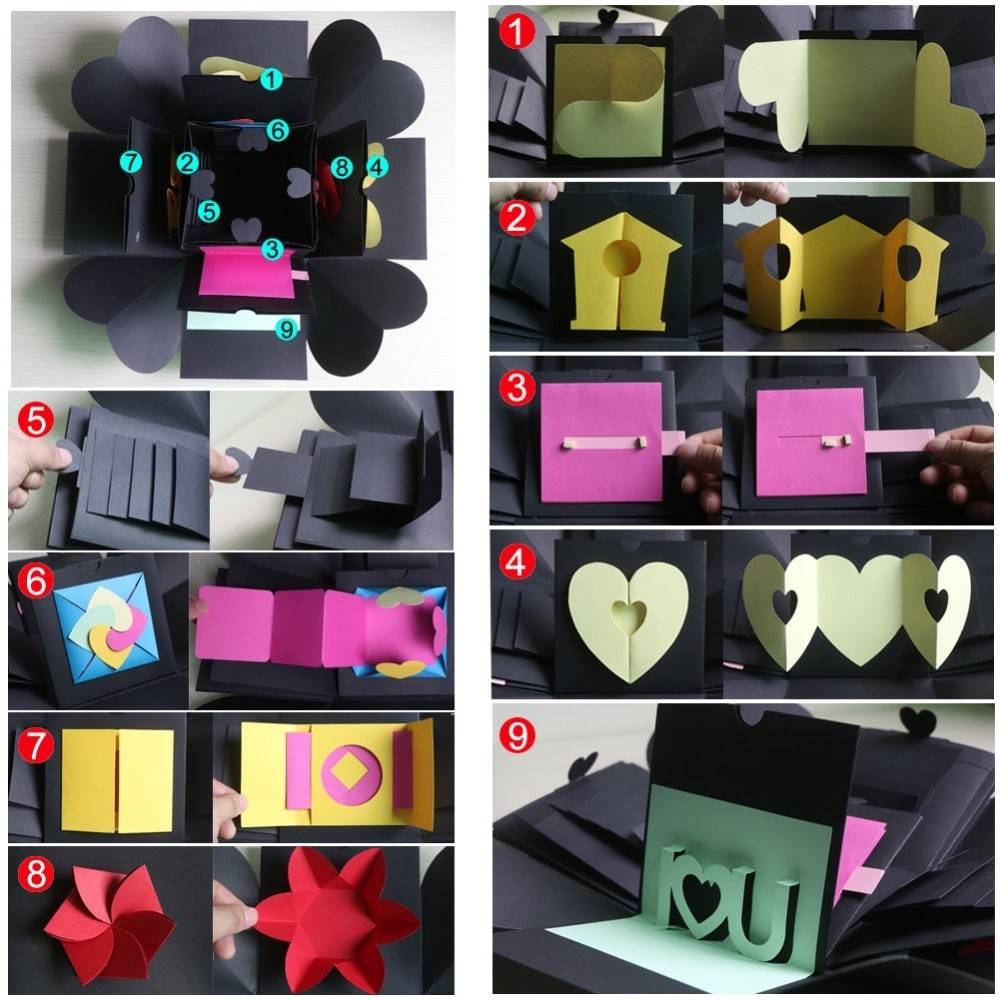 ---------How To Use It? -------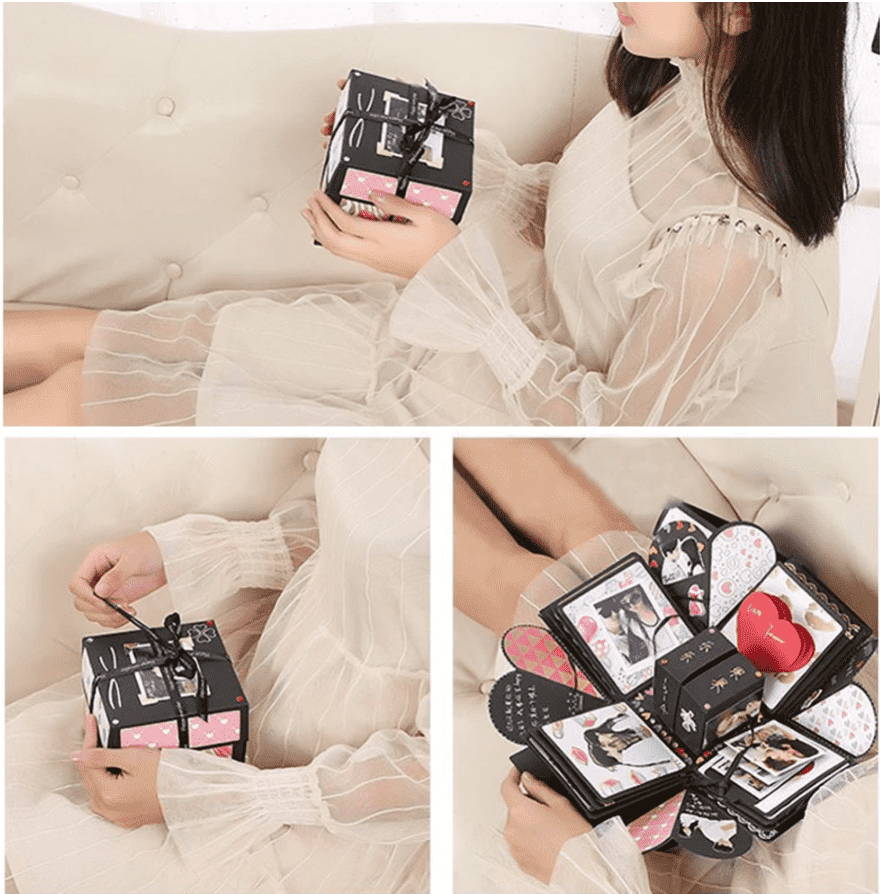 1. Print out all your photos that you want to paste.
2. Unfold the box so that you can paste all the photos.
3. Paste the photos according to how you wish.
4. Choose a gift and place it inside the middle gift box.
5. Finish designing the entire unfolded box.
6. Fold the box into a square shape and customise it.
8. Surprise your loved one and catch their priceless reaction!
Note: Instructions to fold the box will be sent to help you and in the event you didn't receive, simply send us an email (info@givenflo.com) and we will respond to you ASAP.

----------
Product Details?
-----------
1. Customisable Love Photo Album Box
2. 8 extra gift parts to help you decorate the photo album box
3. Money Back Guarantee for 30 days
4. Friendly customer support rep to help you with any questions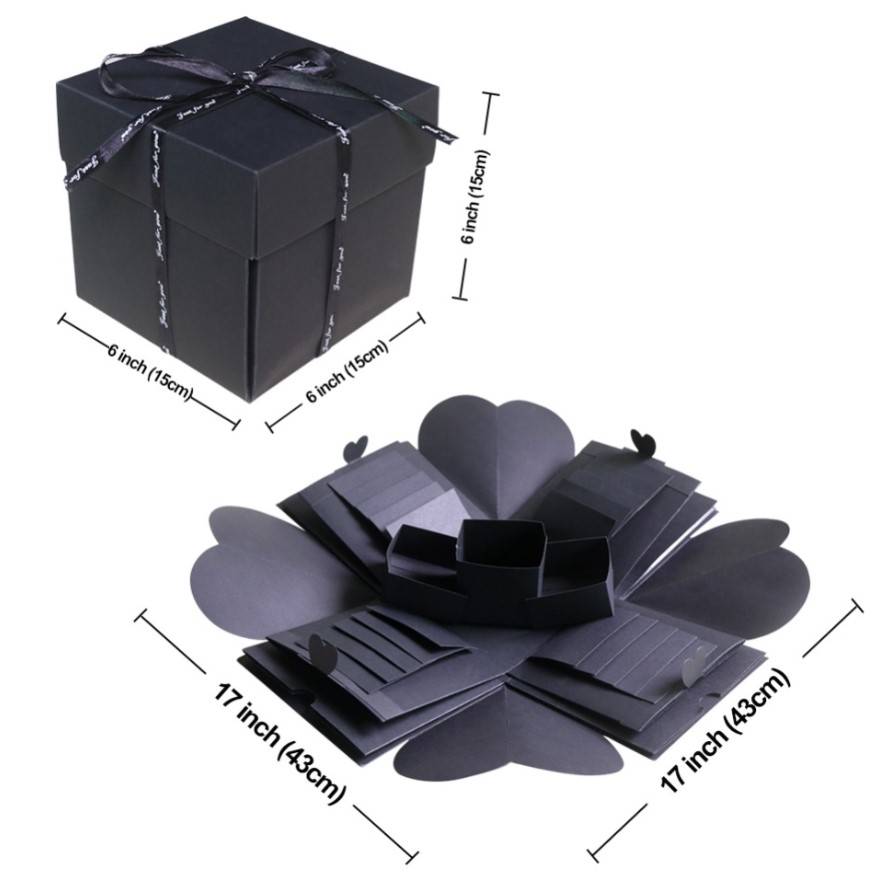 LIMITED OFFER
BUY TODAY AND
GET FREE
ACCESSORIES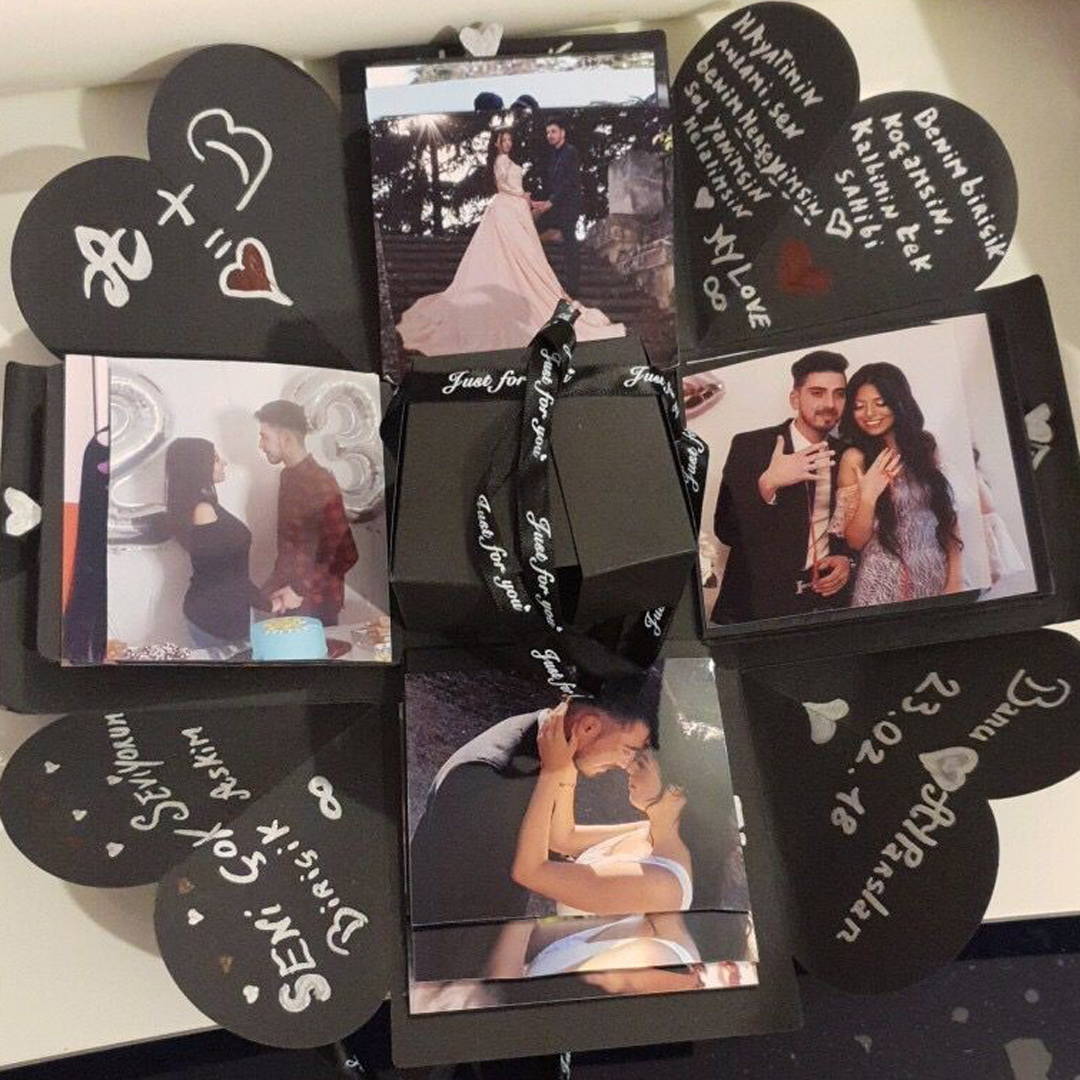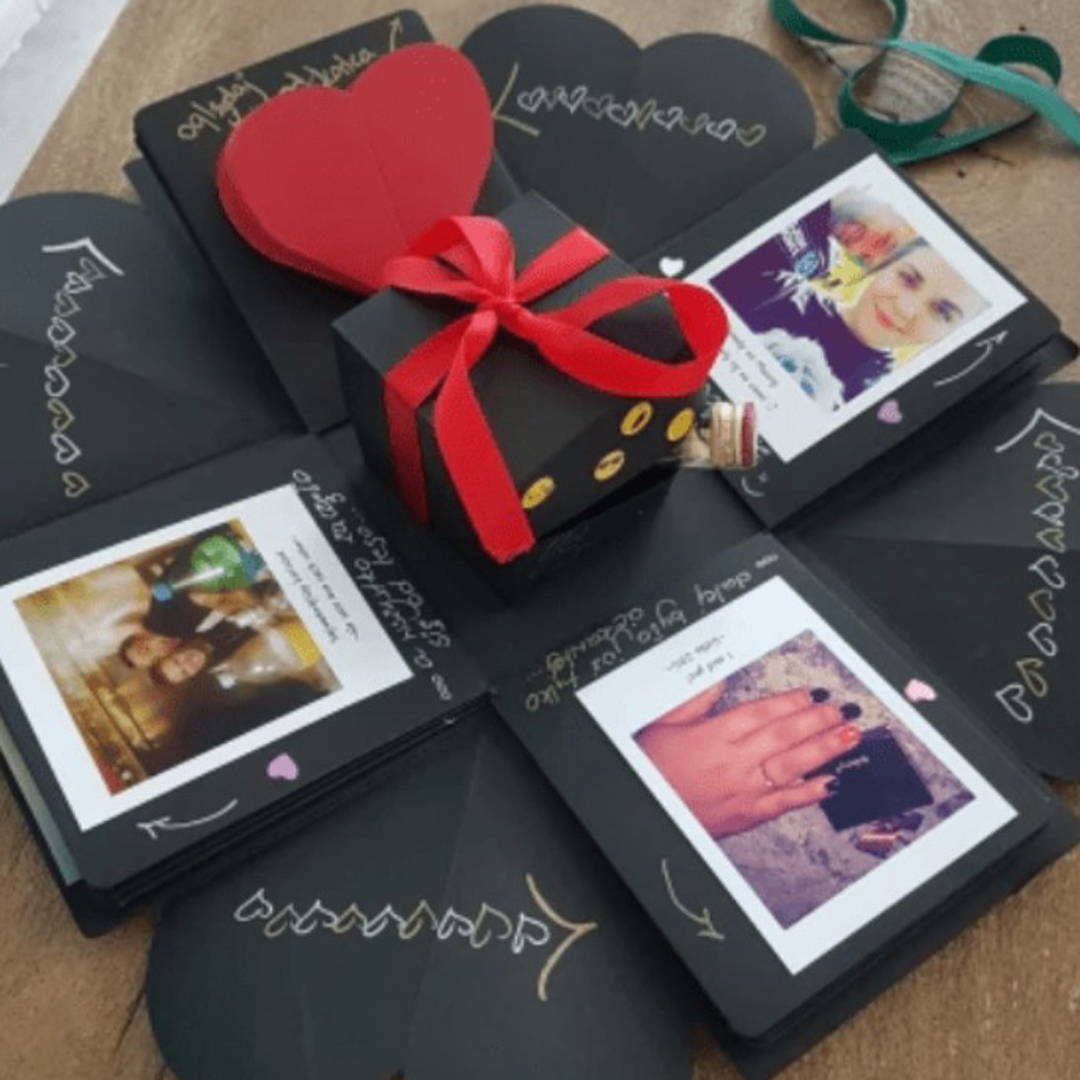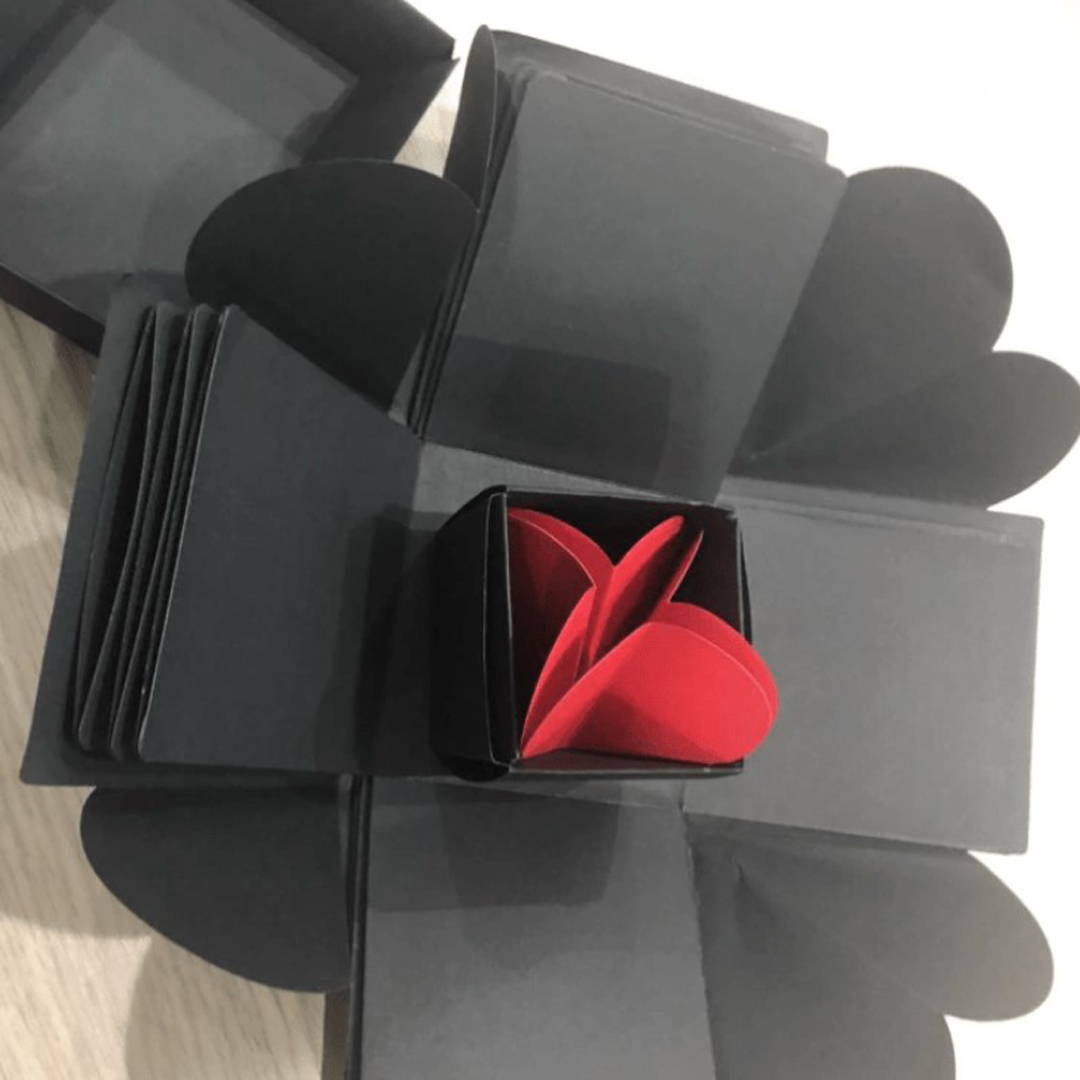 "It's beautiful" -Ayl

⭐️⭐️⭐️⭐️⭐️

I love the design and it's very easy to decorate and holds a lot of photos!! The only thing is I wish there was a manual on how to use the side pieces but it's not hard to figure out. They are extension pieces to either add more photos or you can decorate it with poems is or quotes if you don't have enough photos. I can't wait to finish this project , heads up it's going to be time consuming there is also 3inch by 3inch box in the center for you to either an actual gift. I am going to buy a watch as the last surprise. Honesty I kinda of wish my husband would make me one lol!! This is a lot of hard work and organizing but it will definitely worth it. Once it flares out it's beautiful!

"exactly what I expected" -Eric
⭐️⭐️⭐️⭐️⭐️

This product is exactly what I expected! All accessories came with it, there wasn't any missing pieces or damage done to the product. It was delivered quickly and it's very decent for the price. My girlfriend fell in love with it. It already comes assembled you just have to add your own ideas to it... Don't forget to buy extra stuff to decorate the box as well. I love the wall paper stickers and other things that came along with it. I give it 5 stars 👍
"Surprise for my husband" -Layla
⭐️⭐️⭐️⭐️⭐️

It came in a large box and when I opened it, there's another big box in there. It's nice packed with some wrapping strings. It's with good quality, pure black box and a lot of small boxes like things inside. You can put photos there and write down sweet words. It's going to be a surprise for my husband and I think he will like it a lot.
Ignite your creativity and surprise your lover, family and friends! This special offer ends tonight.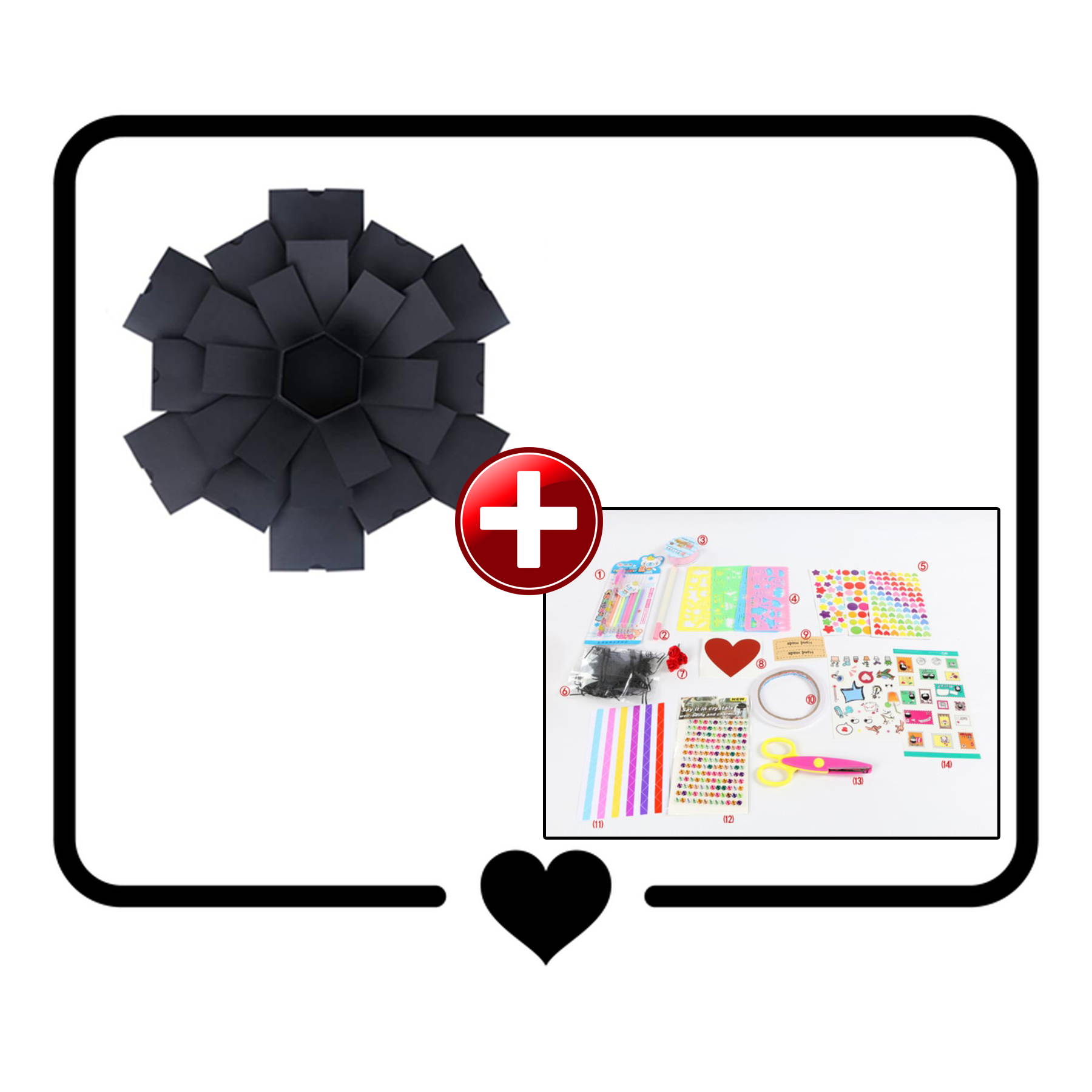 Liquid error: product form must be given a product

Liquid error: product form must be given a product
Liquid error: product form must be given a product