❁Elevate Essentials Pummus Stone for Feet offers an inexpensive tool, callous remover, at home solution for pedicures.
❁Forget the foot scraper and cheese grater like the microplane and the fake sponge pummice that falls apart with use.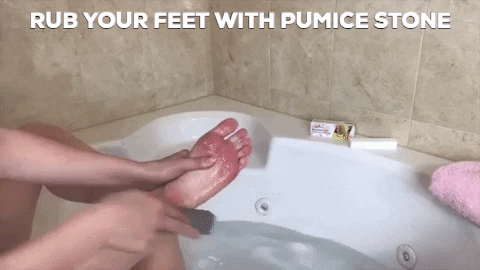 ❁These pummis sticks will hold up over time making it a worthwhile investment.
❁Give yourself a almost professional pedicure at home with these pumice stones.
❁The grey pomice stone can be used for very rough skin and the white stone is a finer grit for a final touch smoothing of the heel and balls of the feet.
❁High quality Pumice Stone for Feet❁
❁ Foot scrubber, callus remover and exfoliator for cracked heels.
❁Antibacterial solution safe.
❁Easy to hold, lightweight and durable.
❁Ecofriendly, easy to use and very effective.
❁ASIN: B07F66Z623